Sunies Kid Sneakers, cool Kids Shoes!
Enter the world of conscious shoes and enjoy having an elegant pair of beautiful eco friendly sandals. The new collection is inspired to bring Sunies Kids Sneakers in a eco friendly way.
We, at Sunies, are used to looking at pretty things all day long (our lovely Sunies Sandals are eye candy and you know it!).
But when the latest Sunies Kids Sneakers arrived in the office we were absolutely swept off our feet!
Sunies Kid Sneakers are not only cute-looking, they also feel and smell divine!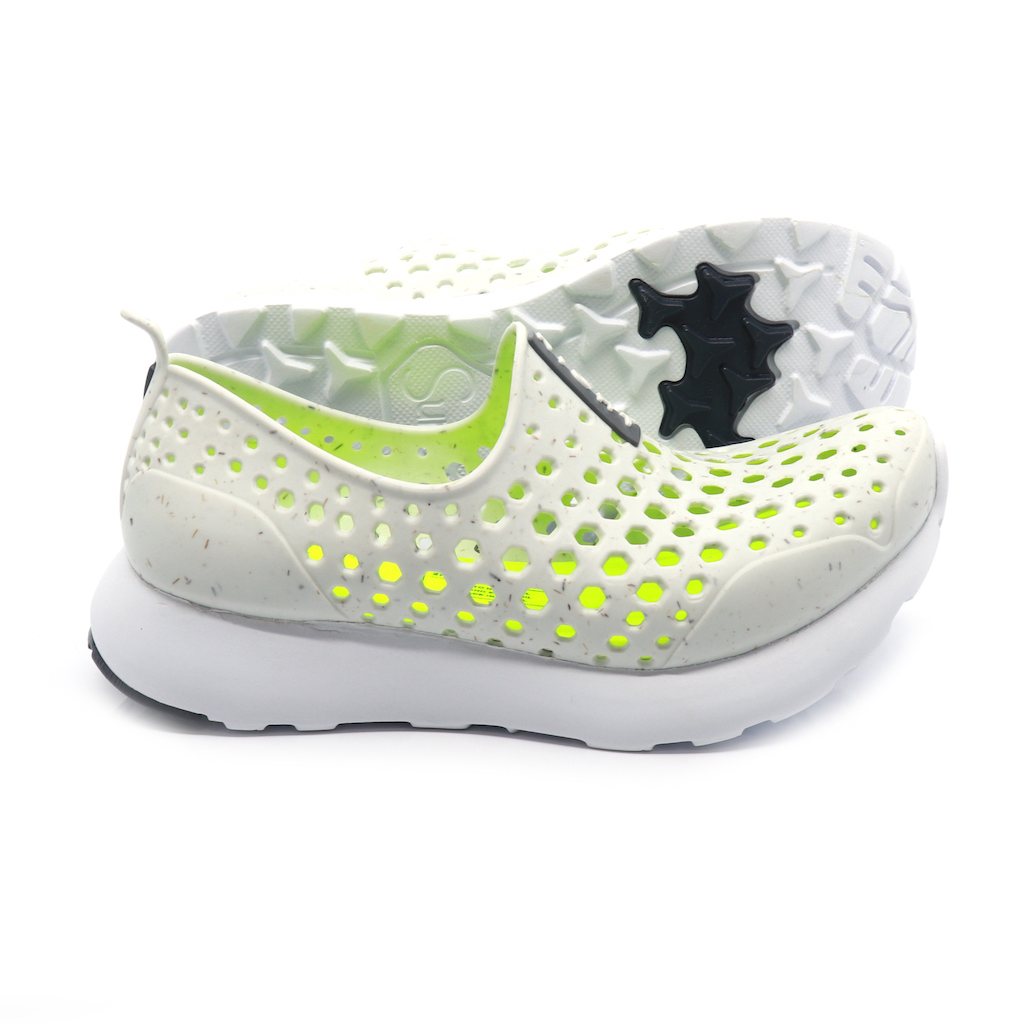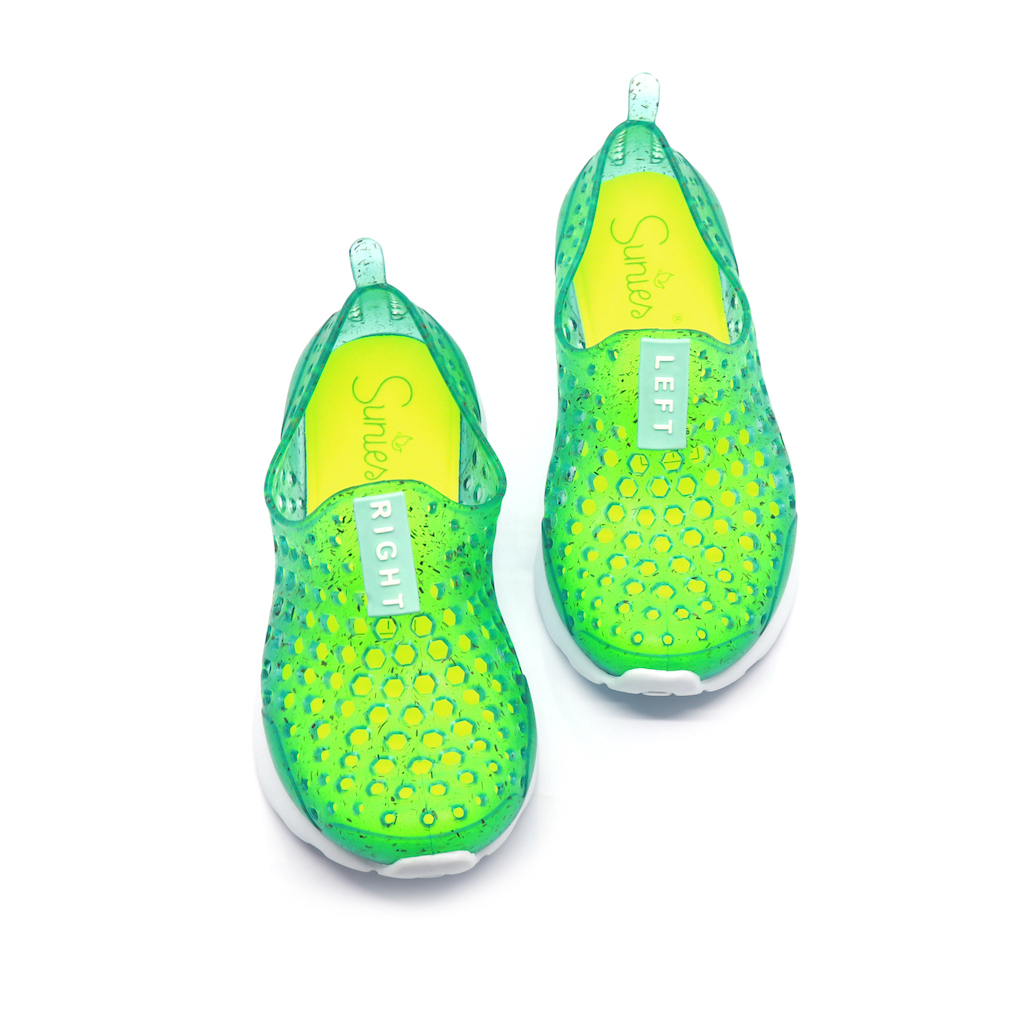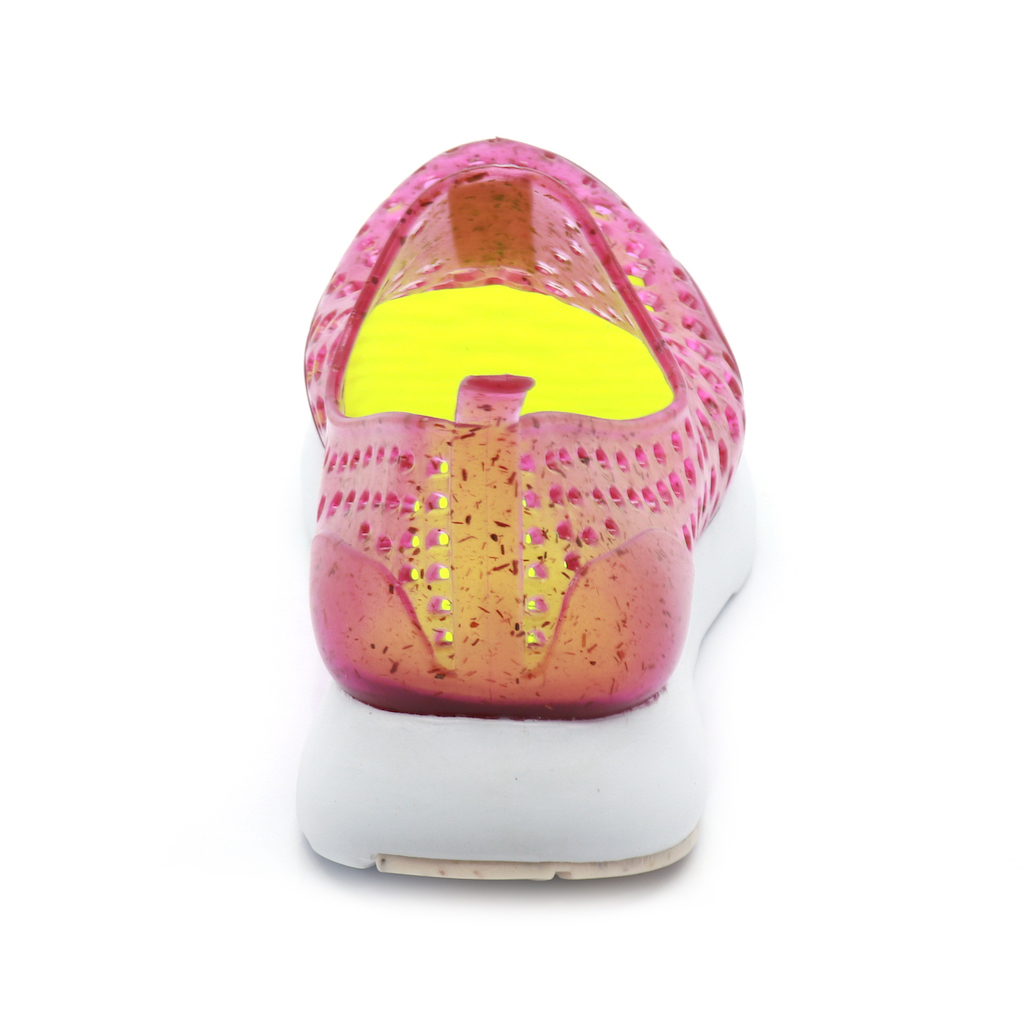 And so much more:
safe: they are breathable, ergonomic, slip-free, sturdy, and with a textured (in) sole
comfortable: they are ultra-lightweight, flexible slip-ons, sweat-free and so so soft!
versatile: they are waterproof, with a removable insole and entirely machine-washable
funky: mix-and-match the 5 colors they come in (white, black, pink, blue, and clear) for a unique style or show off those cool socks with the clear (transparent) ones
sustainable: made of 77% (YES, you read right, whooping 77%!!!) natural fibers, like coconut, bamboo, sugar cane, salt, and coconut oil; and the rest 23% is comfortable recyclable materials
circularity: once your kids have had all the climbing, jumping, splashing, running adventures in them, send us back to us and you will get a discount on future purchases, we will recycle them, and the Planet will thank us all
certified vegan
designed in Europe and made in Brazil!!!
fun: they are labeled 'left' and 'right':)
unique: look closer and you will see the fibers inside
adult-jealously-inducing they come in sizes 27/28 to 35/36 (EU) so big brothers and sisters, and even moms will covet them for sure!
weather-friendly: lake, sea, pool in summer, playground, forest hike, school in spring and fall, outdoors or at home and kindergarden, they are (almost) always the appropriate choice (we know kids will love them so much, but maybe don't let them wear in the snow! Not that they are not waterproof… :)
they are ready-to-order!
Product Specifications:
Sunies Kid Sneakers
are the best pair of shoes for active kids who never stop climbing, laughing, and going on adventures because they are:
Slip-on and they can be worn with or without socks
Breathable
Waterproof
Ecofriendly
Soft
Lightweight
Easy to clean & wash
Coconut scented
Each of our creations is the result of research into aesthetics and functionality: we recycle with the desire to create something that is still usable over time and that reflects your aesthetic taste Not to mention that they are also made by environmentally sustainable materials such as bamboo, sugar cane, coconut, sea salt & coconut oil 77%, comfortable EVA-foam & 23% recyclable PVC.
Sunies bring comfort, elegance, and style to Sunies Kid Sneakers every day.
You can also follow us on shopsunies.com where you will find links to stay in touch with us on Instagram and Facebook.
We ship worldwide!
About Sunies:
Sunies created the perfect eco-friendly shoes made our of natural resources (77%) such as bamboo, sugar cane, coconut fibers, sale and recyclable vinyl flex grains (23%). The materials can he recycled in order to produce new shoes with the Sunies recycling program. One shoe all day! The design is specially made to bring practicality and elegance to daily activities. 
1 comment